Your Tradex Policy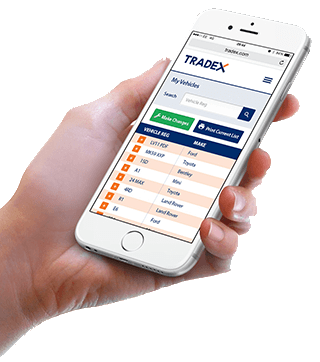 View and manage your Tradex policy online
You can now view and manage your policy online if you either took your policy out or renewed your policy from May 2016 onwards. The policy dashboard will display your main policy details including your current policy schedule, extensions list, contacts and payment plan (if taken out). You can also update your MID and view your vehicle list. Simply register to get started.
View your policy details.
View your current vehicle list.
Update the MID.
View your drivers and contacts.
Step by Step User Guide.